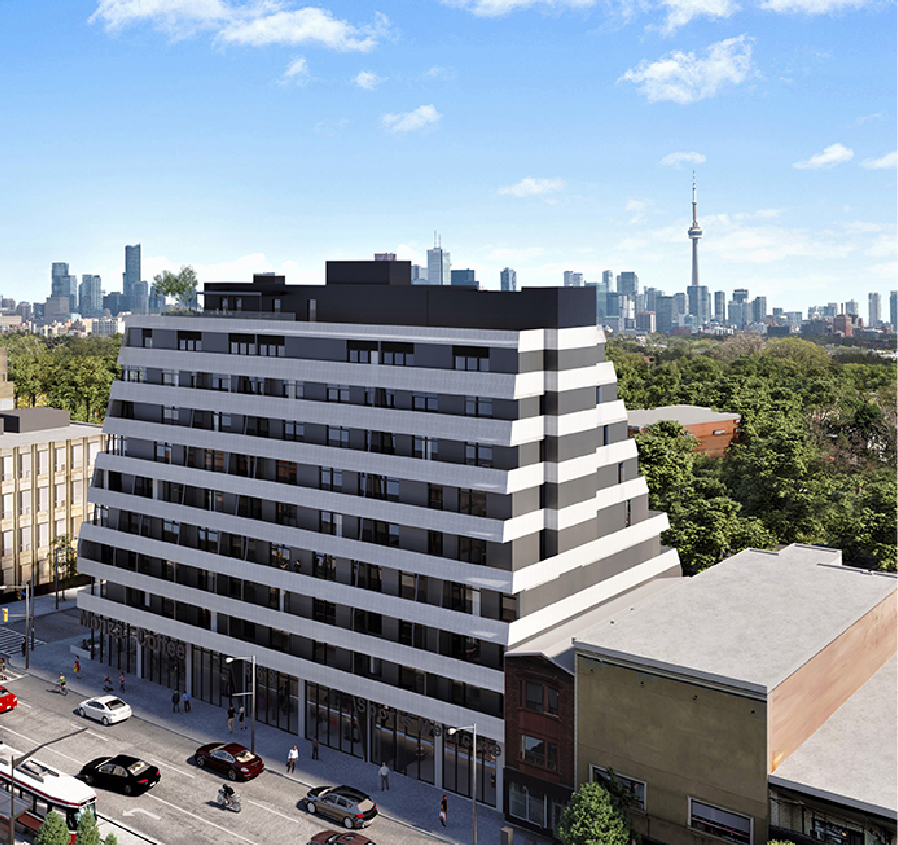 MASTERFUL ARCHITECTURE
Boutique architectural statement of style. Sleek modern façade. Innovative stepped design. A look that reflects the exciting lifestyle in this dynamic midtown neighbourhood.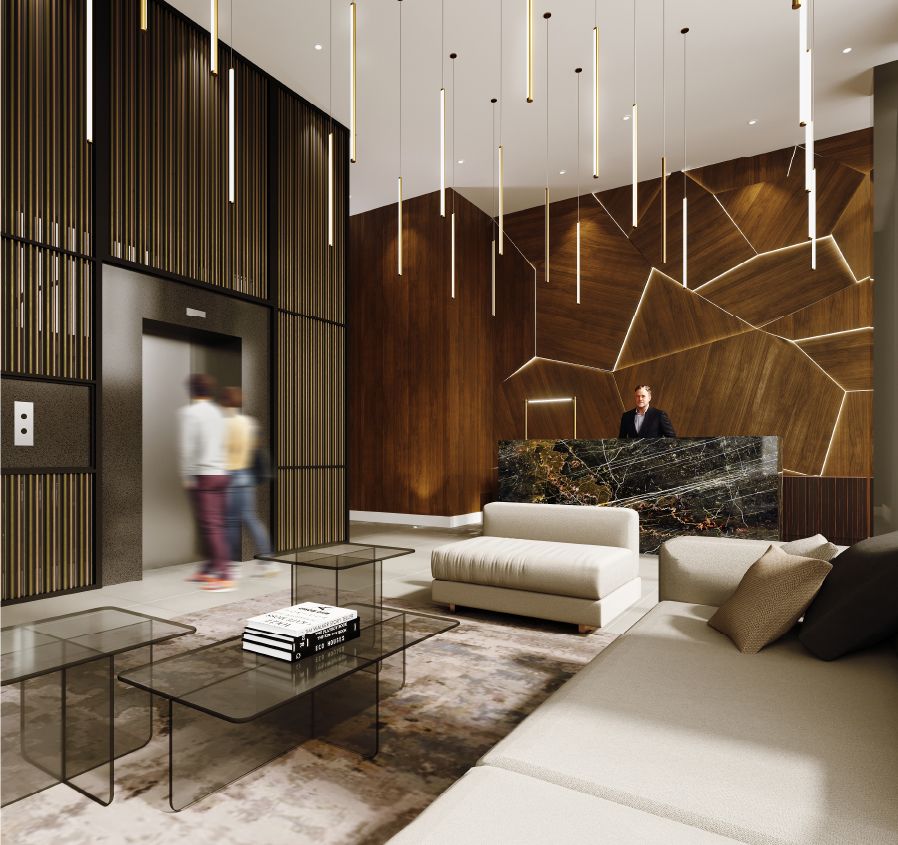 FIRST CLASS AMENITIES
Super-cool lobby. Fitness centre. Rooftop party room with fireplace, dining and more. Landscaped rooftop terrace with barbecues and breathtaking views of the city.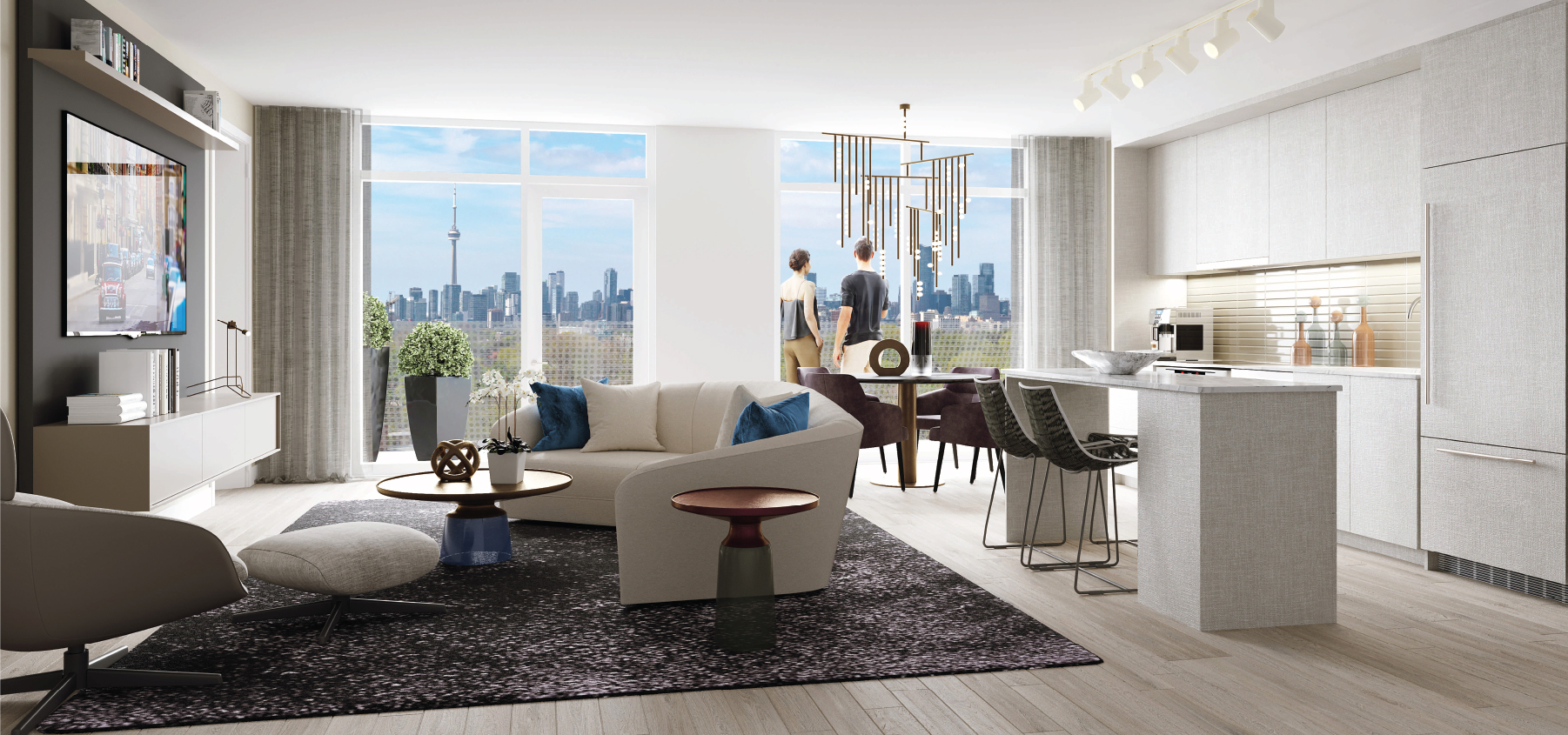 FINEST SUITE LAYOUTS
Spacious interiors detailed with designer curated finishes. Custom millwork closets.
Sleek paneled appliances. Spa bathrooms, and more.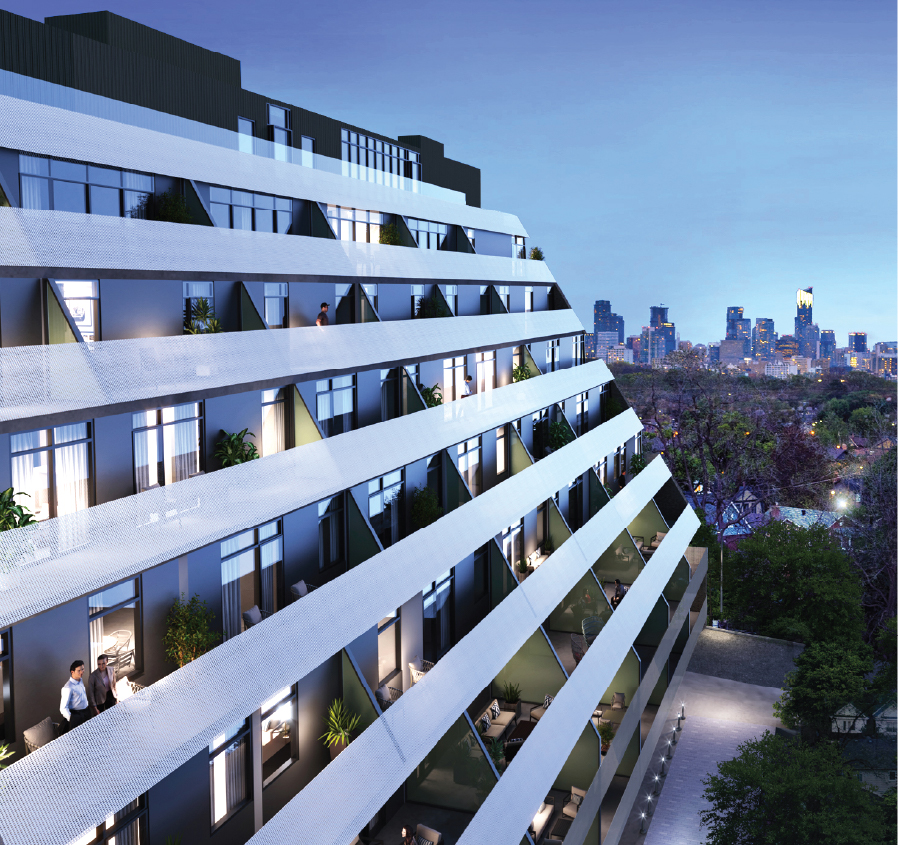 FULL WIDTH BALCONIES
Your home, many with access from the living room and bedroom. True outdoor getaway to expand your living space.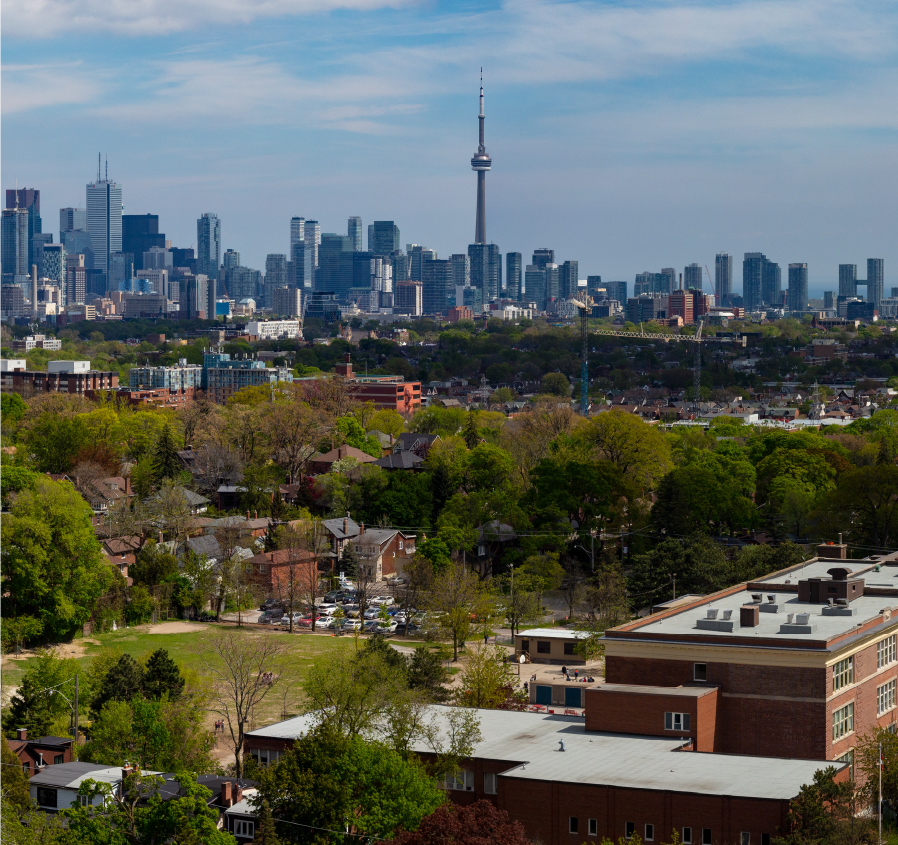 VIEWS FROM A MID-RISE!
Skyline and a lush canopy of green from spacious full-width balconies and the landscaped outdoor rooftop terrace.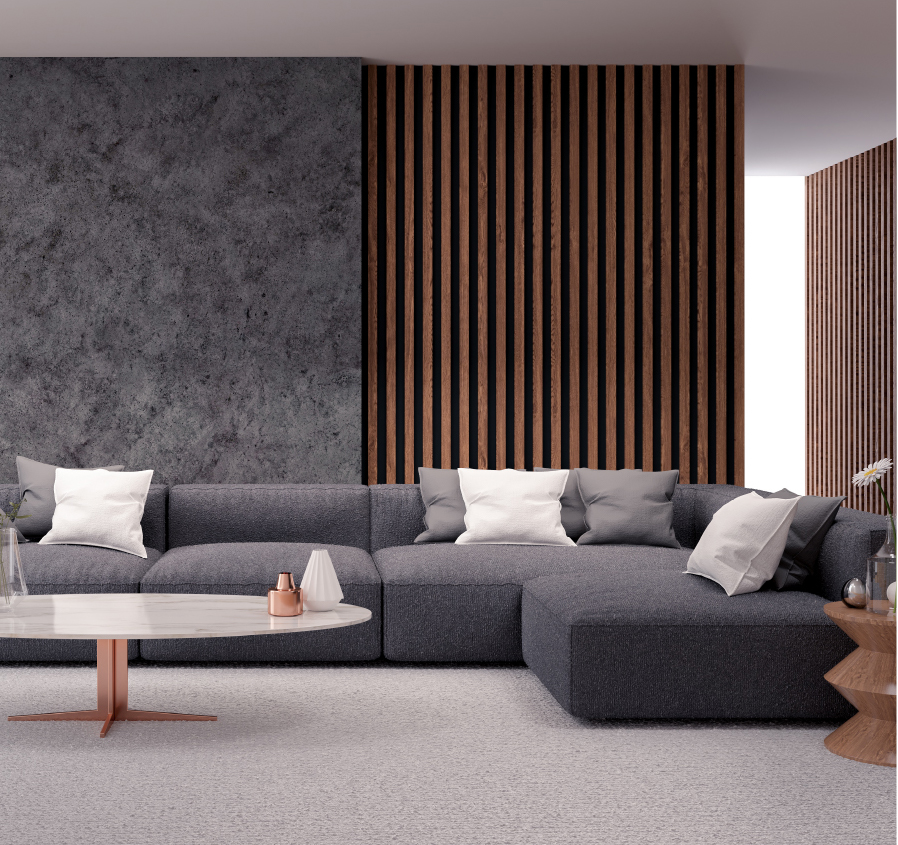 BENVENUTO LUXURY ON ST. CLAIR
The Benvenuto Group, known for top level design and execution, brings its vision and luxury experience to this dynamic midtown St. Clair location.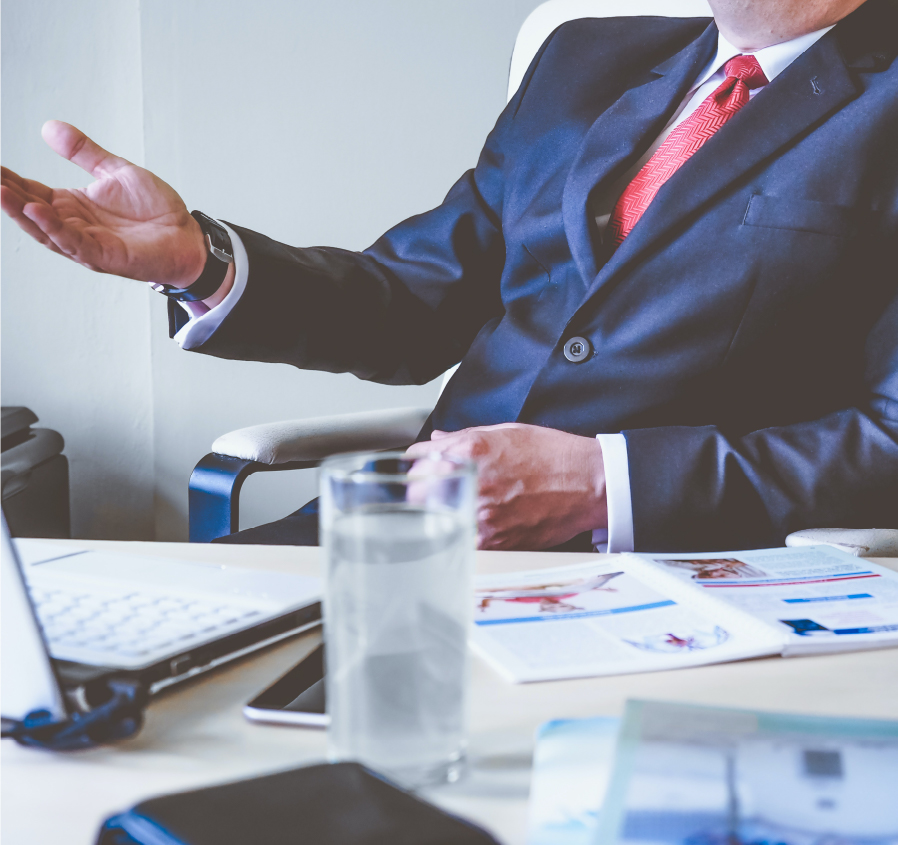 NEW DEPOSIT STRUCTURE
Take advantage of our new Deposit Structure
• 15% down
• 5% on signing
• 5% in 365 days
• 5% on closing